Tips For Moving Out Of State
Posted on: Monday, August 17th, 2020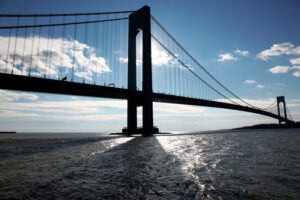 It can be very exciting to move to a new state and setup a home in a new area, but it can be stressful too. Moving to a new state for work or to be closer to family means making a huge life change as well as a huge change in your home. It's a great opportunity to try something new and get to know what it's like to live in a place you might never have been before. When you start to plan your move to a new state use these tips to make the process easier:
Find A Good Realtor
Even if you're just renting a home at first you should find a good realtor or rental agent to help make the process easier. A real estate professional in that area will know the best neighborhoods for you and your family to live in and what type of home you can get for the budget that you have. Having an insider working with you to tell you the safest neighborhoods, and the neighborhoods that have the best schools or the best proximity to trails and activities is important. It will make it easier to find a home that you're be comfortable with in your new state.
Research The Cost Of Living
The cost of living can vary wildly from state to state, even in states that are close to each other. Taking the time to do some research the cost of groceries, rent or mortgage, utilities, and other living costs will help you set a realistic budget and find a home that you can easily afford. There's nothing worse than moving into a new home only to realize after a month that it's going to be a struggle to pay that giant electric bill that you didn't know about.
Go For A Site Visit
A lot of people think they can skip visiting the area that they're going to move to so that they can save a little money and time but that's a bad idea. You can look at photos and videos of a home online but  unless you see the home in person and see the neighborhood that it's in you really can't get a feel for what that home is like. Even though it might seem like a hassle you should always go visit the place you're going to be moving to at least once before you move there.
Get Some Help
Professional movers are a smart investment when you're moving cross country or moving to a new state. It can be very difficult to move all of your belongings yourself when you have to figure out the logistics of leaving one home and arriving at another. Let professional movers do the moving so that you can handle the rest.