Request a FREE Quote
Long Distance Movers
Are you moving someplace far away? Let Baltimore's best long distance movers help!
Although long distance moving can be cumbersome, we can help make your transition easier.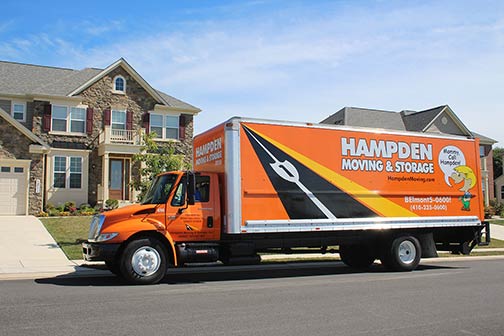 Hampden Moving & Storage, agent for Allied Van Lines, provides professional long distance movers and services for any requested moves. Since 1895, generations of trained professionals have handled our customers' household possessions, business goods and cherished items with the utmost care to ensure a safe delivery to new homes or offices. We are truly your "Red Carpet Mover."
Hampden Moving & Storage service professionals also provide careful and custom packing, unpacking, and custom crating solutions to make your moving experience a smooth one. Appliance preparation, plasma TV service and additional customized services related to your long distance move are also available.
At Hampden, customers are valued, and we prove it every day as we strive to make your move a Red Carpet experience. Let our long distance movers take the stress off your upcoming move.
For more information contact us today at 410-609-3511!