Request a FREE Quote
Local Movers in Baltimore, Maryland
Looking for local movers in Baltimore and the surrounding area?
Hampden Moving and Storage offers local moving just for your needs.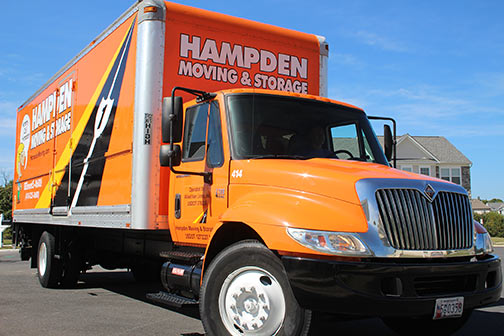 Hampden Moving & Storage has been providing local movers for the residents of Maryland for over 100 years. The company's large fleet of modern moving vans are staffed with experienced, certified drivers, local movers, and packers to handle all your moving, packing and storage needs.
Hampden Moving & Storage has a training and certification center for all personnel who conduct our moving services. Through participation in this program, each employee gains national certification by the American Moving & Storage Association. Our investment in training and employee development translates into a higher quality moving and storage service to you, our valued customer. In addition to service training requirements, our local movers and drivers must comply with strict safety standards, including mandatory drug screening. Public safety will always be our top priority.
Choose Local Movers in Baltimore, MD With Experience
If you are planning to work with local movers in Baltimore or the surrounding areas, Hampden Moving & Storage should be your mover of choice. Hampden will assist you and your family through the budgeting, planning, preparation, packing, and entire relocation process. A moving representative will visit with you and provide a detailed, written, estimated cost for our services, as well as tips for moving, packing, and storage.
If a move is in your future, call the company known for quality service for over 100 years.