Request a FREE Quote
Hampden and the Pro Mover Program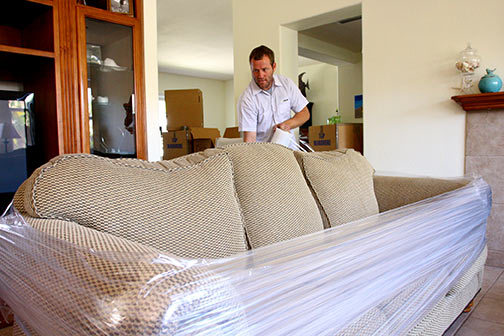 At Hampden Moving and Storage, we proudly display the official ProMover logo on our website. The American Moving & Storage Association (AMSA) created this "seal of approval" in an effort to help consumers quickly identify those moving companies, like Hampden, that hold themselves to a higher Code of Ethics.
The ProMover Program promotes ethical principles in the moving and storage industry and works with Federal and state governments to mitigate unethical moving practices; it clearly separates professional movers from rogue operators masquerading as legitimate movers. And most importantly, this program aids consumers by providing an identifiable measure of quality while, at the same time, enhancing the moving industry by encouraging and recognizing high professional achievement.
To qualify as a ProMover movers must agree to abide by a Code of Ethics and pass a rigorous review of professional business standards before being recognized as a quality moving company. In addition, each mover must execute a Signatory Agreement affirming that they agree to uphold the Code of Ethics of the AMSA, to use/display any AMSA Logo, including the ProMover logo, in a professional manner, and to observe the FMCSA/STB consumer regulations and the AMSA By-Laws.
Only qualified AMSA movers will be able to become ProMovers and only ProMovers will be able to use the identifying logo.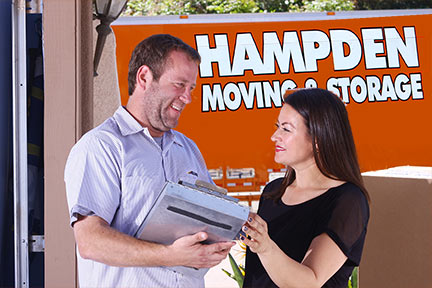 AMSA (American Moving & Storage Association) is the only national trade association representing motor carriers that specialize in household goods transportation and commercial moving and storage. AMSA has approximately 3,700 members, including national and international van lines with agency networks; independent national and international van lines; local agents affiliated with a van line network; and local unaffiliated movers. AMSA members are domiciled and provide relocation and warehousing services throughout North America and at strategic locations throughout the world.
As a representative of the nation's household and office goods movers, AMSA holds itself out as the good steward of the moving industry. We believe in effective government regulations and policies which allow our members to provide quality service at competitive prices. Along with providing advocacy for consumers utilizing professional moving and storage services, we strive to furnish information that informs the public about their rights and responsibilities when they move and the value of professional moving and storage services.
During 2008, an estimated 40 million Americans will have changed residences — some for new jobs and new beginnings, some to begin retirement, and some, unfortunately, for reasons beyond their control, such as divorce or foreclosure. Regardless, relocating can often be a hectic and stressful life transition said to rank right up there with losing a loved one or a job. During such times, it's no wonder consumers may not be as careful as they should be when selecting a mover — and as with other businesses, there are those in the marketplace who'll take advantage of them.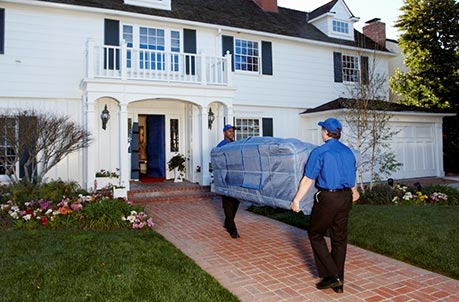 This summer we had reporters and consumers contact us for help when so-called "rogue operators" — con artists, really — were not living up to their promises often made on a website the masked their phony operations. We heard about a trailer of household goods being held hostage unless the customer paid an exorbitant delivery fee. or a "mover" who claimed the items suddenly weighed more than they did when it was loaded — and would cost substantially more to deliver.
Yet thankfully, not only do these incidents not tell the whole story – they're actually a small fraction of it. The vast majority of the Americans who engaged a moving company were quite satisfied with the professionals who are members of the American Moving & Storage Association (AMSA). In fact, 99.9% of all moving claims by customers are resolved without litigation or even arbitration.
Our new ProMover Program can take the worry and the hassle out of moving.
AMSA CODE OF ETHICS
We, the members of the American Moving & Storage Association, stand united in our sincere beliefs that honest, ethical, efficient, and quality services to the public are the ultimate goals of this organization. And, we who are engaged in the transporting and storage of household goods, pledge ourselves to uphold and advance the following principles: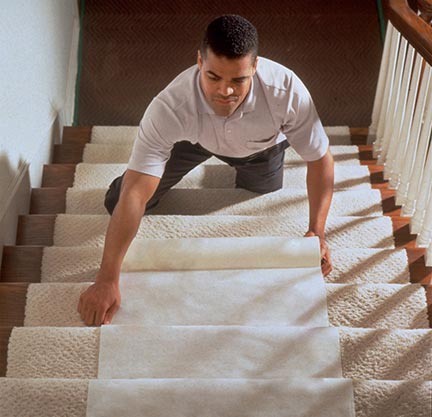 To consistently offer and provide the most efficient and reliable moving and storage services available, while adhering strictly to a policy of truth, honesty, integrity and fairness in all business transactions.
To consistently strive for improving in all facets of industry operations and to bind ourselves to the individual and collective effort of seeking and effectuating such improvement.
To be conscious and considerate of consumer needs to continually promote the progress, fraternity, education, and dignity of our industry so that the public will be better served.
To promote the elimination of fraud, deceit, misrepresentation and unethical practices within the industry and to engage in formal disciplinary review of any and all members involved in such practices.
To maintain the highest concern for health, welfare and safety of our employees, while recognizing their needs as both human beings and individuals.