Request a FREE Quote
Hampden Data Solutions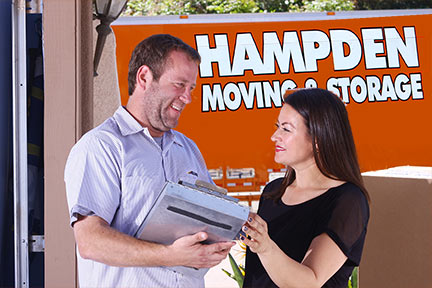 Hampden Data Solutions provides a complete management system designed for inactive and semi-active business records. Our approach to managing your business records has been designed to provide the very best system, security, reporting accuracy, accessibility, and cost containment available in the marketplace today.
The Hampden System
Hampden provides such a system. Our features include:
Bar code labeling providing accuracy of data
File level access tracking and deliveries
Monthly itemized invoicing
On demand inventory reports
Security authorized only access
Quick response delivery and pickup service
Certified destruction services
Full range of moving and storage services
Bar Code Labeling Providing Accuracy of Data
Hampden's state-of-the-art bar coding system allows for efficient and accurate database updates and queries. Upon arrival at our secure facility, your documents undergo out inventory intake procedures, providing a thorough inventory list for your review.
File Level Access Tracking
The computerized inventory system that is utilized by Hampden combines the convenience of point-of- origin carton labeling with the ability to track files within a specific carton. Pickup and delivery services for files are available as well.
Monthly Invoicing
Our clients are provided convenient monthly invoices. Actual storage charges based on current inventory, as well as service charges from the previous month are itemized. All service charges are referenced by their order number for ease of identification. Discounted storage rates are available for prepaid payments on a quarterly or annual basis.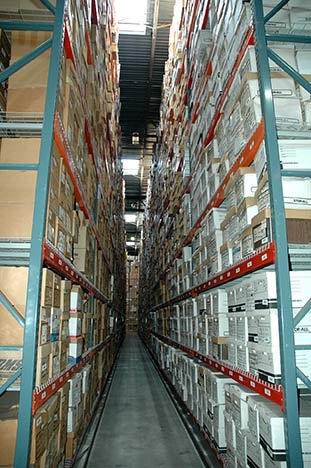 Security and Authorized Access 
Access to and from Hampden storage vaults is strictly limited to scheduled visits accompanied by Hampden personnel. Hampden also strongly advises limiting the number of individuals authorized to order retrieval and delivery service calls. Hampden will not release records to anyone except those individuals specified by your company
Hampden's Records Center is protected by a 24 hour a day electronic surveillance system, closed-circuit cameras, a regional "dry" warehouse sprinkler system, and fire-resistant construction consistent with NFPA ANSI standards. All shelving is metal and raised from the floor a minimum of 4″ in all areas. Forklifts are electric and all potential fire sources are forbidden in the vault areas.
Quick Response Delivery and Pickup Service
 As a service-oriented company, we respond quickly and efficiently to any and all service requests. Retrievals can be arranged 24 hours a day (emergency service), within 2 hours of calling (rush service), or on a cost-efficient, next business day basis. Hampden has a large fleet of trucks on the road every day, and we can arrange for service involving small or large orders on short notice.
Certified Destruction Services
Hampden will arrange for either certified or non-certified destruction of records for you. Original inventory information on possible destruction dates and key management reports are sent to you on quarterly or annually. This method keeps costs down by disposing of records that are no longer necessary. Hampden will never dispose of your records without proper authorization. Destruction certificates are provided for all certified destruction services.
Full Range of Moving and Storage Services
Hampden Data Solutions is a wholly owned subsidiary of Hampden Moving & Storage, Inc. placing at your disposal a full range of relocation services. These services include:
Office and commercial moving
Storage of office equipment, computers, furniture all within the same building complex
Air freight
Employee relocations
Point-to-point deliveries throughout the world
Hampden has been providing quality moving services since 1895. Our corporate philosophy has always been one of service first.
Contact us today to discuss your record management needs.