Request a FREE Quote
About Hampden – Baltimore Movers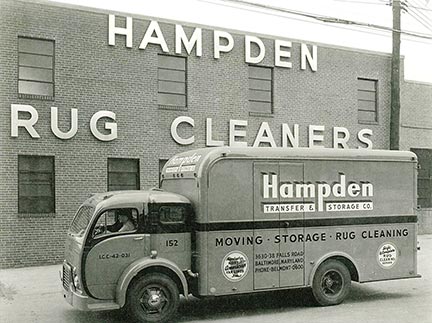 Hampden Moving and Storage was established in Baltimore, Maryland in 1895. Over the years the company has grown, expanded, and become one of the most recognized names in the moving industry. From the horse and wagon days to a fleet of modern moving vans and storage warehouses that can provide a specialized climate and humidity environment, Hampden has come a long way. Now, they're one of the most recognized movers in Baltimore.
Many Baltimore movers come and go but not Hampden Moving & Storage. Hampden has a rich history of quality service and a loyal customer base that keeps coming back move after move. For over 100 years, the big name in moving is still Hampden Moving and Storage. Then of course, we cannot forget about the famous Hampden Kid – a moving industry icon that can still be seen and heard in and around town.
Contact us today for additional information on our moving services, our Baltimore movers, or request a free moving quote.
Baltimore Movers Affiliations
American Moving & Storage Association
Chamber of Commerce
Association of Realtors
Route 40 Business Association
Maryland Motor Truck Association
Contact Hampden, Baltimore's Movers
Hampden Moving & Storage
1304-B Continental Drive
Abingdon, MD 21009
Driving Directions
Call: 410-609-3511
Fax: 410-671-7971