Request a FREE Quote
Storage
Hampden's Storage Services in Baltimore, MD and its Surrounding Areas
When planning for a move, you try to anticipate every detail. Sometimes though, you still end up overpacking or running into conflicting real estate or construction timetables which leave you without the space for all your belongings. Hampden Moving and Storage has the solution for you. Our palletized warehouse is temperature-controlled and located locally to bring you the optimal storage fix.
Our warehousing packages can be short or long term to fit your needs. We store commercial and residential property, from office equipment to fine art and antiques. Our facility is one of the finest in Maryland, and we are proud to invite you to take a tour. See for yourself how we can help you in your moving experience.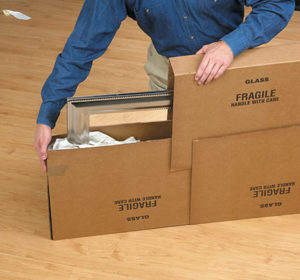 Customizable Packages
Our professional movers offer customizable packages to care for your every need in the moving process. We are a full-service moving company and can take care of every detail so you can focus on the changes in your daily routine. Whether you need full packing help or just assistance with the delicate items, our team knows how to help you. We have industry state-of-the-art equipment to ensure that your items are properly packaged for the move.
As leaders in the Baltimore, greater Maryland, Virginia, and Washington, D.C. area, we have many years of experience and industry knowledge to make your move a success. When you encounter a change in plans, your move coordinator and our customer service team will know exactly how to handle it. Our friendly team has the training and skill to overcome any obstacles you may face.
Contact Us
Hampden Moving & Storage, as an agent of Allied Van Lines, has the resources to execute your move with precision. Let our professional movers assist you and make your next move your best. Contact our specialists today for your free, no-hassle moving and storage estimate.