Request a FREE Quote
Packers and Movers
When you need packers and movers, Hampden Moving & Storage has you covered!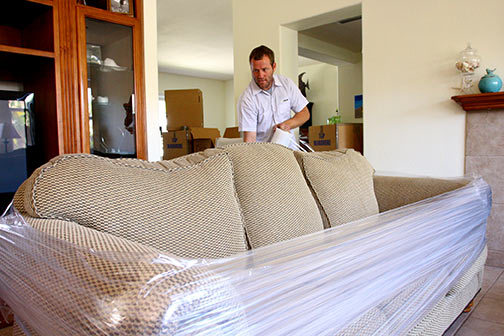 Good packing is essential for a good move, whether moving locally or long distance. If you choose to do some or all of your own packing in preparation for your move, it's especially important that you be familiar with the techniques that will best protect your possessions. If you're looking to have someone do it for you, Hampden's packers and movers have the experience you're looking for.
We have found that most people prefer to have their household possessions, especially fragile items, professionally packed by a moving company. Our "Quality Labor Certification," program teaches our packers and movers the proven techniques for safely packing your possessions.
Our certified packers and movers have:
200 hours of supervised on-the-job training
30 hours of classroom training
Mastery of 80 skills associated with the packing process
Some items in your shipment may need custom crating, such as large mirrors, glass-top tables or chandeliers. While there is usually an additional charge for this service, crating will provide an additional level of protection for specific items.
For more information, give us a call at 410-609-3511 or send us a message!